Hoist out, boat inspection, pressure wash, time for small jobs and relaunch within an hour.
After striking debris, rope and net or touching the bottom it's always reassuring to check the hull, props and stern gear for damage.
A dirty hull costs money! A slimey weedy hull can cost you 30% more in fuel burn per mile in a motor boat.
A clean hull wins yacht races. Yachts sail better and faster in every way with a clean hull.
Mid summer, when the sun is bright and the weather is warm, is when the weed grows the fastest, Give the boat a hoist out and a pressure wash mid season for better performance and a general check over.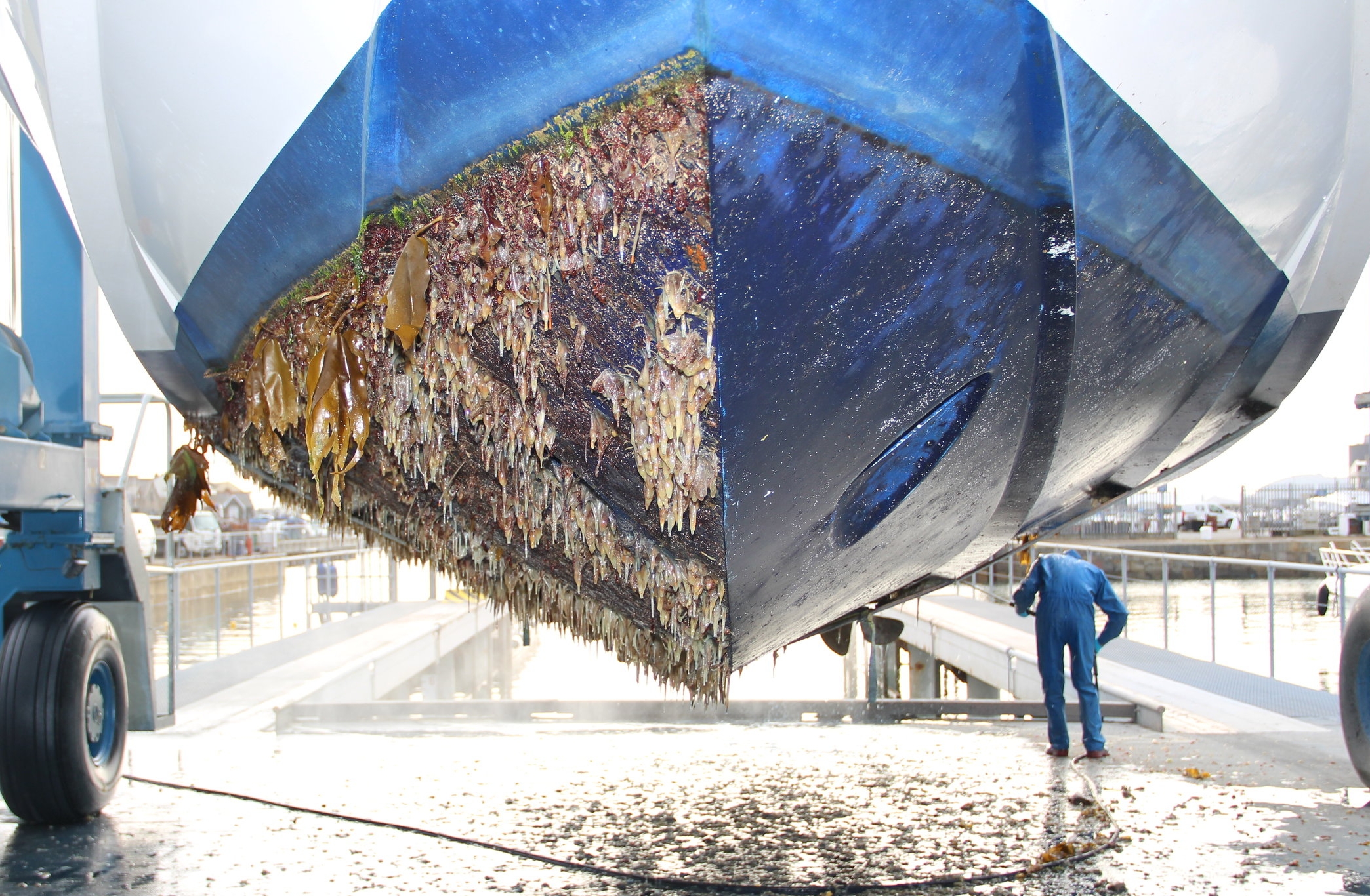 With a clean hull, burn more miles, not more fuel!